Surprising Facts about Kids and Media
Technology focussed public health research group, ISK, put together this list of old wives tales about how kids use the internet, mobile phones and media in general. This article cites research based evidence dispelling some popular misconseptions and claims by news media.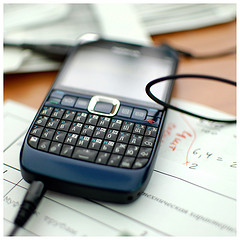 Think teens are as connected to the Internet on their phones as adults?
Not really. 79% of teens do not go online with their cell phones. Instead, they use their phones to make calls and text. Checking email, shopping, and surfing the Web are not top on their list.
What's more dangerous? Social Networking Sites or Instant Messengers?
If you've seen the news in the last few years, you would think that myspace and facebook are the most dangerous places for kids to be, and that kids on these sites are all in eminent danger of being kidnapped or otherwise falling victim to sexual predators at every turn.
In fact, youth are more likely to receive unwanted sexual solicitation from instant messaging and through chat rooms than on social networking sites.
Does it seem like everyone under 18 is on Facebook?
You're pretty close to being right: 82% of teens 14–17 and 55% of children ages 12–13 are on social networking sites.


Read All 10 Surprising facts about kids and media on the ISK website.