4 Content Marketing Tips For Small To Mid-Sized Companies
Part 1 – Why Content Marketing Tips?
What content marketing tips will work for your company? What exactly does content marketing mean to a small to mid-sized business? Content marketing is information about the services and the products that a company offers to its clients and customers. Social media, like Twitter, Facebook or LinkedIn, is important for content marketing, but has nothing very little to do with the actual content itself.
Rather, social media is a channel for content marketing like a network is a channel for a television show. The channel does not define the television show; the show is defined by the story, meaning the content that defines what the show is about. With our clients, we try to find the story that will have meaning and provide value for their target audience.
The Story Of Content Marketing Success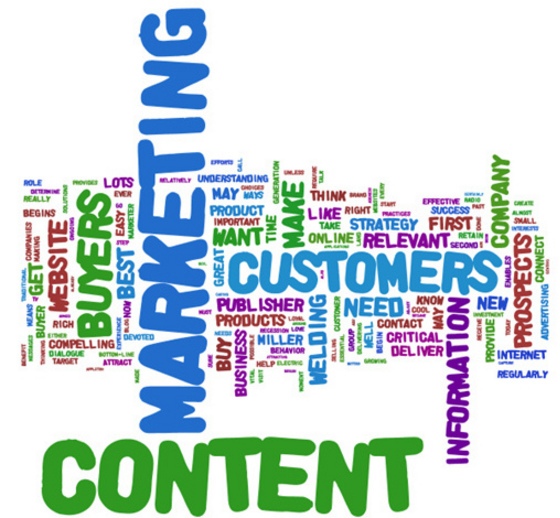 In order for content marketing to be successful for a small to mid-sized business, the information you create about your company's products and services must be relevant to the target audience. The content needs to be easily accessible and readily digestible. If the pilot of a television show does not connect with potential viewers, it will not survive on a network. If your content marketing does not connect with your potential customers, you will not thrive on social media platforms and your website will not work as an effective marketing tool.
Your customers don't care about you, your products or your services; they care about themselves. The reason I like Game of Thrones is because I find the world to be stimulating and imaginative. If I didn't like the world, I wouldn't watch the show. If your clients don't like the stories you tell about your products and services, they surely won't buy those products and services. To convince them to act, your content marketing needs to be useful and engaging. You need to stop talking about yourself and focus on the self-involved concerns of the site visitors and social media spectators you need to convert into real clients and customers.
4 Content Marketing Tips
1. Consistent and Reliable Communication
2. Find The Authentic Voice Of Your Business
3. Don't Be Scared To Express A Point Of View
4. Avoid Droning On And On Like A Boring Salesman
In Part 2 of this two-part article, we will illuminate these four content marketing tips for small to mid-sized businesses. By explaining the importance of each of these concepts, we will show you how they apply to your company and how they can help ensure the integrity of your future content marketing efforts.