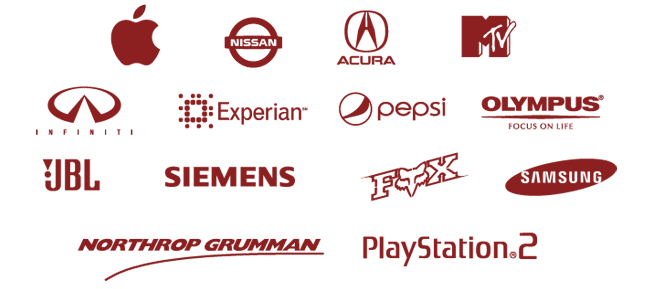 Being Open has given us the opportunity to work with some great brands and some great people including: Acura, Apple, Capitol Records, Experian, Fox Racing, Infiniti, JBL, Kyocera, MTV, Namco, Nissan, Northrup Grumman, Olympus, Pepsi One, Saturn, Samsung, Sony Playstation, Ubiquity Records, Ulead Systems, Uncle Bens, and more.
Many of our customers are small businesses too.
We help businesses of all sizes extend their reach and accomplish their online marketing goals.